In order to have a chance at finishing the multitude of things on our to-do list, we need to PRIORITIZE.
There are only 24 hrs in the day for you and everyone else. Time is not renewable: it is the most precious resource we have, so we are obligated to use it wisely, since there is no rewind button.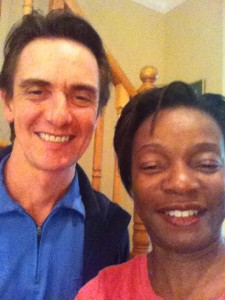 The player I was referring to is John McEnroe – he of "chalkdust" fame.
I remember starting to watch the 1984 finals match between him and Ivan Lendl on TV and I needed to leave home to run some errands. By the time I was leaving, John – the court favourite, was already 2 sets ahead, so I thought it was in the bag.
Imagine my shock and surprise to get back and find that Ivan had turned the match around and WON! He went on to be one of the most dominant players in the 80's and early 90's, and is one of the greatest tennis players of all time. He was already # 1, but the French open performance sealed the deal. It was one of the longest finals that I can recall. He is now Andy Murray's coach, who, after a long drought (for himself and Britain) won the 2012 US open!
That there should tell you something – the power of mentorship/coaching amongst other things.
I encourage you to make Health and Fitness a priority, and to look forward, take the opportunity to finish the year strong.
=====> Subscribe to my newsletter HERE for my special offers and news.
AND
>>>>>> Leverage your online marketing success HERE – it works!