Today, I have the pleasure of introducing our first guest on the blog, Mike Dickson.
****************************************************************************************************************************
Success can be a fleeting concept when the foundation of health doesn't lie at its base.
Often I am reminded of Steven Covey's success principles, specifically his ideas on production capacity (PC). He defines PC as an individual's ability to produce. If that person doesn't nurture their own capacity to produce then production will falter.
In essence if you don't build health as a priority in order to be an effective efficient person then your capability to achieve lasting success may recede as well.
In his book he uses the metaphor of the goose who laid the golden egg, if you don't know the story give it a look.
Of course there are many examples of people who succeed materially in this world and from first glance appear not to put health as a cornerstone. However if you follow many of those stories through completion as is the case in life, eventually everything balances out, and what was possible for a while is no longer sustainable.
Wealth truly is Health. Material wealth can help with that but ultimately health can't be purchased; only your attitude towards it and your desire to prioritize it leads to the perfect union of healthy success.
As each of us follows our own unique path way towards success, remember its relative worth as you measure it against the golden egg of health. Take pause as you climb the ladder upwards, take each step carefully and try always where you can to build the balance needed to maintain stability so you can enjoy the fruits of your labour.
Lasting success awaits those who understand their true wealth. Keep nurturing yours along the way.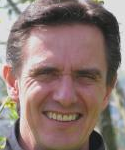 By Michael Dickson, Certified PersonalTrainer & Lifestyle Manager
Educated at the George Brown College with a diploma in Fitness and Lifestyle management.
He loves to help people and recently opened an organic gym in the heart of Dundas, aiming to play a positive role by supporting health and lifestyle requirements.
Mike lives in Dundas, Ontario, Canada with his wife, two children and a cat.
For more about Mike, including his website, blog and services, CLICK HERE
tayodee's comments:
* I was in my bare feet – not recommended unless you are supervised and know what you are doing.
* Correct form is KEY! When you are exercising and not getting results, your form may not be right – get professional help.
=====> Subscribe to my newsletter HERE for my special offers and news.
AND
>>>>>> Leverage your online marketing success – start HERE