Welcome to my world!
Boiled down to its essence, whenever you have a cordial exchange (ideas, services,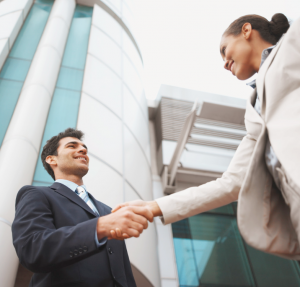 products etc) between people or groups of people, the exchange has been valuable to both sides. There may or may not be an exchange of money. If there is money exchanged, one person will be doing the paying, the other will be providing the idea, product or service which has an intrinsic value to the purchaser, who is therefore willing to pay an agreed amount for it. Value exchanges are all over whatever we do – only a small amount results in the exchange of money.
Successful people have provided a large amount of value to the people around them, including their clients who have therefore been willing to pay them for that product or service. First and foremost, your thoughts should be how to provide value to someone. The money will follow as surely as night follows day.
Think of it – if you offered ice to someone in the Arctic, it is of no value to them and they will probably reject it, having laughed at you first! If on the other hand, you were concentrating on offering value, you would offer something like heat conserving clothing or housing. You are more likely to have several eager takers. Empires have been created with such simple exchanges.
Essentially what you want to do is to help people get what they want and need, not what you think they want, or what you think they should have because you have lots of it and need somebody to buy it to provide some cash to pay for your latest gadget, fancy home or car!
It is time to examine your business practices with a microscope and find out if you are indeed providing value to your customers or if you are just trying to make some money regardless of what your customers feel. If the latter is the case, it should come as no surprise if what ever success you have, if indeed you have had any success, is short lived.
The next time you are itching to sell something, pause for a few seconds and think: What value is what I am offering going to be to the person I will be speaking to? If the answer is that it is a valuable, go right ahead!
Be aware of the fact that, even if you feel this will be of value and change their lives, erase their debt and turn them into multimillionaires, the other person is under no obligation to accept your offer. It may not be the right time, the right colour, the right size, or the right country!!! They may have a myriad of reasons why they will not accept your offer, but you should not be tied to their purchasing it from you. That puts you in a position of need – a weak and negative emotion. If you are indeed providing value, you will appreciate that it may not be the right time for them. It may never be the right purchase for them and you should be OK with that. What you want to find out is in a simple question:
How can I help you?