Like most people, I like seeing rapid results – this creates momentum! It's like weight loss programs – if you are on some diet, the sooner you see results, and the more substantial they are, the more likely you will be to stick with the program, especially if it is not too onerous or disruptive.
As a business person, leverage is an all-important concept to grasp and embrace. That will skyrocket your business in a heartbeat!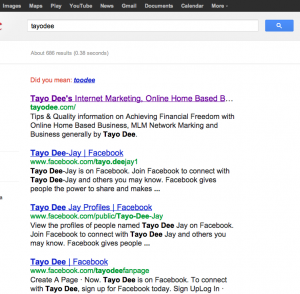 I have business in my genes, but not a formal business education – quite the opposite, actually, if you believe stereotypes. We in healthcare are supposed to be unable to grasp even basic business concepts and can't be trusted to manage ourselves, so admin staff are brought in for that purpose, never mind that any other profession will hire the necessary expertise – lawyers will hire an accountant, architects will hire a lawyer! But I digress – that's a sore point with me.
I'm an efficient person and will not take 10 steps when a project can be done in 3. I know that time is something that, once gone, you can never retrieve or relive, so why would you fritter it away unnecessarily? Time IS money, whatever it is you do.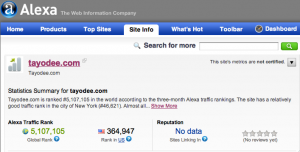 On my current venture, once I had my goals in place, I looked over the plans – I certainly did not have the technical expertise for a lot of things, and did not want to spend years to learn and then start putting it all together, all the while not earning anything. Long before that happened, I would be discouraged. So I looked around for a way to make what I want happen faster – Bingo!
I only started posting on my blog last week, and already my name and site is ranked on top in google, and my Alexa ranking went from nowhere out of several billion pages out there to 5 million!
If you are serious about your success, I suggest you do the same – turbo charge your business by using leverage and start getting results today!
Click here and get started today!