An important deciding factor in choosing between similar services or products is the customer service behind it. Since I intend to have the product for a while or continue to use the service, I would like to know that there would be some backup should I need it. As Ol' Blue Eyes (Frank Sinatra) was reported to have said "If you think customers are not important, try doing business without them for a while."
Without customers, you don't have a business!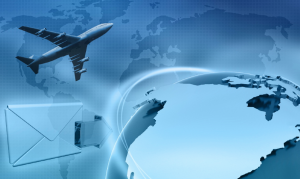 How do you feel when you need some help from a business or for a product that is not forthcoming? I am not happy! An ongoing example: I'd booked a business trip to New Orleans, but in the meantime, Hurricane Isaac had other ideas and was continuing to buffet Louisiana including New Orleans. The convention was cancelled at the last minute and I requested a refund. Even though I had bought cancellation insurance, the travel company and US Airways has refused to refund the ticket. To add insult to injury US Airways will claw back $150 for not going! They are still insisting that I can go to New Orleans, never mind the city has reported widespread power outages, fuel shortages and transportation issues – and I'm still supposed to go because they can fly a plane in? So they send me a survey. No prizes for guessing what I put down!! I will be transferring my business to another travel company and tell as many friends and acquaintances as possible. I will have the travel company and US Airways on my "do not touch unless absolutely necessary" list.
With the power of the Internet and social media, companies with both good and bad services are highlighted for all to see. It is natural for us to go along with the recommendations of people we know. These recommendations have been "prescreened", so we take them without investigating much further. You want your business to have a good  impression – and great customer service goes a long way to making or breaking your business' reputation. Customer service is a core value that you must pay attention to in your business.Think of it's impact on some of the most successful companies out there – Zappos, with Tony Hsieh, Southwest Airlines and my local business supply store come to mind. I had such great service from the company I leased my previous car from that I bought the next car from them because I knew I would be well taken care of. That is what great customer service does for your business.
Consider making customer service a core value of your business, and watch it to yield great dividends and huge personal satisfaction!!!
CLICK HERE and let me show you how to build a successful online business.